This game-changing mode of transportation encourages faster play and elevates the fun factor in a big way. These single-rider carts that speed up the pace of play with an average pace of 7.5 minutes per hole (don't forget groups in front will be on standard pace).
$26 for 18 holes
Features
Electric
Silent
GPS tracking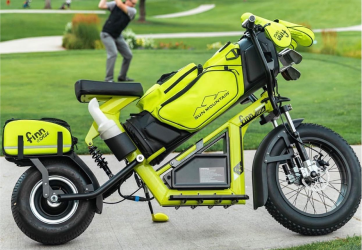 Benefits
Extra fun
Faster play
36-hole battery life
Book a Tee Time and Try One Out!
What to Know About Finn Scooters
Availability
One rider and bag per scooter on a first come - first served basis (no reservations.)
Not useable when it is cart path only.
All carts are GPS tracked for security.
How to rent
Prior to operation, users will demo the unit with a staff member to ensure safe use.
Want to save time?
Book a Tee Time
Why waste time searching when you can book your next tee time right here?